The platform packages advanced high-throughput cell-free protein manufacturing and protein design technologies in an easy-to-use online shopping portal for synthetic biologists, drug developers and researchers working on everything from petrochemical-free fashion/textiles and cruelty-free cosmetics to novel flavors and aromas for FoodTech.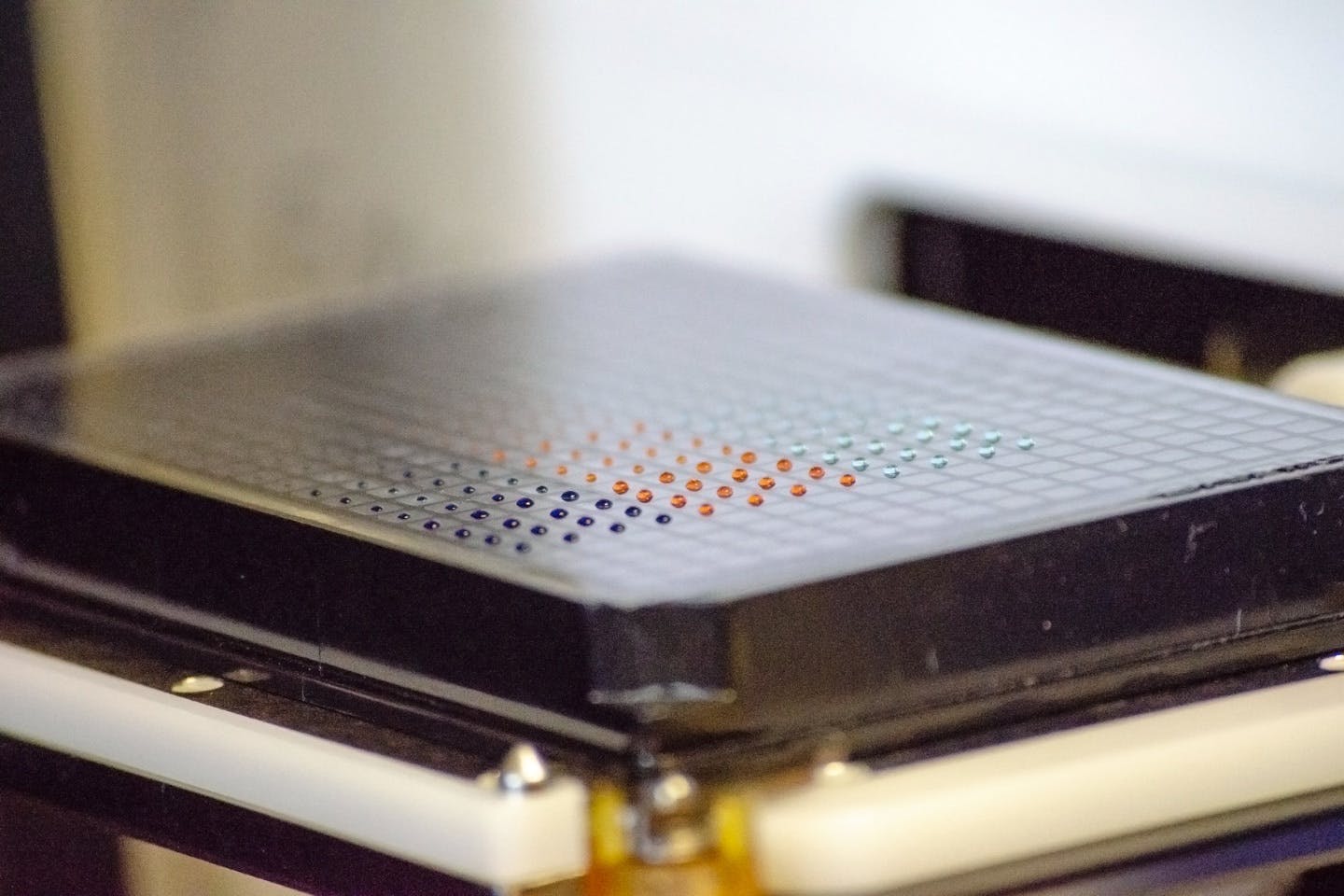 San Leandro, Calif., February 02, 2022 — Tierra Biosciences today announced the launch of the Tierra Protein Platform, an industry-first eCommerce portal that allows customers to get custom proteins synthesized, validated, and shipped to them in just a few clicks. Tierra's platform provides a faster, more convenient solution than traditional methods for sourcing thousands of proteins for research and development.
"The next major biological frontier after genomics is proteins, given their diverse form and function, from converting carbon dioxide to starch to fighting infections in our body," said Zachary Sun, Ph.D., co-founder and Chief Scientific Officer of Tierra. "However, there is a lack of expedient research tools and ordering platforms for protein engineers, which can create significant time and cost bottlenecks for critical synthetic biology research.
"We specifically developed the Tierra Protein Platform to solve these bottlenecks and give everyone a convenient way to access a diverse range of proteins — even ones that are impossible to produce in common laboratory cells," continued Dr. Sun. "We believe this will significantly lower the barrier-to-entry for protein synthesis, thereby enabling researchers and moving the synthetic biology field forward."
Customers can enter up to 10,000 digital protein sequences into the company's easy-to-use online portal. Tierra's proprietary artificial intelligence (AI) system then analyzes the input to assess whether the proteins contain regions incompatible with the manufacturing system. From there, the company uses a cell-free manufacturing process to synthesize the final proteins, which are then shipped after extensive quality control and experimental validation. By taking the protein-synthesizing elements out of living bacteria, reliance on these organisms is eliminated, and efficiency and throughput are substantially increased.
Tierra's disruptive, scalable protein synthesis platform has already been operating at a commercial scale, serving customers across industries and geographies working on everything from petrochemical-free fashion/textiles and cruelty-free cosmetics to novel flavors and aromas for FoodTech. Salesforce, one of the company's earliest customers, approached Tierra to synthesize and test over 500 synthetic proteins.
"It is exciting to consider what Tierra will enable in the field of computational biology," said Ali Madani, a Senior Research Scientist at Salesforce. "Our work had generated thousands of computationally designed proteins but we had no simple way to empirically validate them.
Tierra's platform was the missing piece to our research stack, providing invaluable data and insights that have carried our research forward faster than would otherwise be possible."
For more information about the Tierra Protein Platform, please visit tierrabiosciences.com.
About Tierra Biosciences
Tierra Biosciences is a synthetic biology company that accelerates the pace of discovery and enables the next generation of bio-based materials. Tierra's first product, the Tierra Protein Platform, couples high-throughput protein manufacturing with the simplicity of e-commerce to make ordering custom proteins easier than ever before. By lowering the traditional protein synthesis barrier, Tierra serves scientists looking to change the world with novel proteins. Led by a team of protein experts, this fast-growing company is transforming the way people discover, screen, and develop proteins for future bio-based products. For more information, visit tierrabiosciences.com.
Media Contact:
John Kang
Email: john.kang@hdmz.com
Phone: 309-310-4537