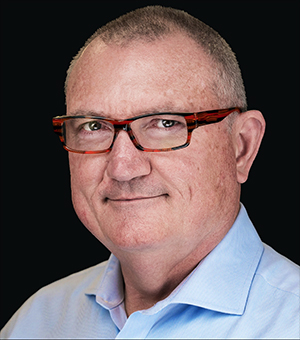 San Leandro, Calif., May 03, 2022 – Tierra Biosciences announced today that Michael Nemzek has joined the company as its new Chief Executive Officer. Nemzek brings over 30 years of senior executive experience in growing early-stage life science companies and creating multibillion-dollar value for shareholders.
"The market for high throughput on-demand proteins is an unrealized opportunity, and Tierra is positioned to meet this demand. I am confident that Mike is the right leader to reach new customers across multiple high-value sectors, transforming the industry in the process," said Corinna Chen, lead-investor and partner at Material Impact, Tierra Board member, and outgoing interim CEO.
Prior to joining Tierra, Nemzek was the Chief Commercial Officer at Synthego Corporation where he led the dramatic commercial expansion and growth of its CRISPR genome engineering business. Nemzek brings a proven record of achieving rapid commercial growth across a range of biotechnology companies, having grown several successful startups that have become public companies by merger.
"I am delighted to join Tierra as its CEO," said Nemzek. "Providing our customers with an infinite range of custom proteins produced at high throughput, selected through an easy-to-use web interface unleashes enormous potential to create value across major areas including therapeutics, food, textiles, consumer goods, and energy. I am excited to work with the talented Tierra team as we further capitalize the company and continue to innovate, scale operations, and more widely serve our customer base."
The Tierra Protein Platform is an industry-first e-commerce portal that allows customers to accelerate their research and development by ordering unprecedented numbers of custom proteins in just a few clicks and having them delivered quickly, supplying a more effective solution than alternatives. "We're extremely excited Mike has joined our team as CEO," said Zachary Sun, co-founder and CSO of Tierra. "Mike brings the right leadership skills and experience to broadly commercialize Tierra's platform and ensure we have the necessary resources to fuel the next phase of growth for the company."
About Tierra Biosciences
Tierra Biosciences is a synthetic biology company that accelerates the pace of discovery to enable the next generation of bioengineered products. Tierra's first commercially available offering, the Tierra Protein Platform, couples high-throughput protein manufacturing with the simplicity of e-commerce to make ordering custom proteins fast and easy. By leveraging cell-free protein production and artificial intelligence, Tierra lowers the traditional protein synthesis barrier, transforming the way people discover, screen, and develop novel proteins. Tierra is a fast-growing company of protein experts that is serving scientists looking to make world-changing discoveries with bio-based solutions.
For more information, visit www.tierrabiosciences.com.
Media Contact
Alexis Jacobs
Email: alexis@tierrabiosciences.com
Phone: 510-352-8600